CESAME Programs
The Try Teaching Resource Fair is takes place the first Thursday of the start of each Fall term on Dexter Lawn! Come learn more about Try Teaching opportunities!
LBDL facilitators engage visiting 5th-8th grade students in hands-on science and engineering labs on campus. Course credit only; Offered Winter and Spring
Learn more about LBDL
TeAMS assistants tutor or assist Math, Science, or AVID teachers in local middle school or high school classrooms. Assistants are paid and receive course credit. Offered Fall, Winter and Spring
Learn more about TeAMS
Mentors teach STEM-focused modules to students in an after school program at a local school. Mentors are paid and receive course credit. Offered Fall, Winter and Spring
Learn more about MOST
COSIA students develop & deliver ocean science-themed activities to varying audiences both on and off campus. Course credit only; Offered Fall
Learn more about COSIA
Early Field Experiences in Science and Math (4 units, offered spring quarter) Structured observation and participation in K-12 public schools with attention to instructional practices for diverse learners.
Learn more about the SCM 300
Other Opportunities
The National Science Foundation/California State University Louis Stokes Alliance for Minority Participation (LSAMP) Program is a comprehensive statewide project dedicated to increasing the number of students from underrepresented groups graduating from the CSU with baccalaureate degrees in science, technology, engineering, and mathematics (STEM) disciplines.
Learn more about LSAMP

 
A paid 9-week summer research internship at national labs for aspiring K-12 STEM teachers. Earn $500/week for 9 weeks, must be have junior standing.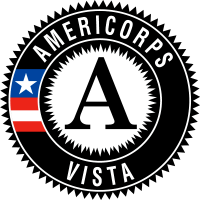 The AmeriCorps CSU STEM VISTA Program strives to foster systemic and cultural change in higher education in STEM fields by outreach, undergraduate research and collaboration with programs at Cal Poly. 
Financial Support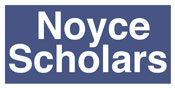 The Robert Noyce Scholars program is a National Science Foundation funded program to provide scholarships to students who are committed to teaching science or mathematics in high need school districts upon the completion of a teacher credential program. Must be a junior to apply.
Learn more about Noyce
Financial reimbursements for CBEST and CSET exams, certificate of clearance, and fingerprinting for students interested in pursuing a career in teaching science and/or mathematics. 
Learn more about STEM Teach Scholarships
Related Content